REPORT PREMIERE
Market Insights ON
Data from the world of transport. Download for free.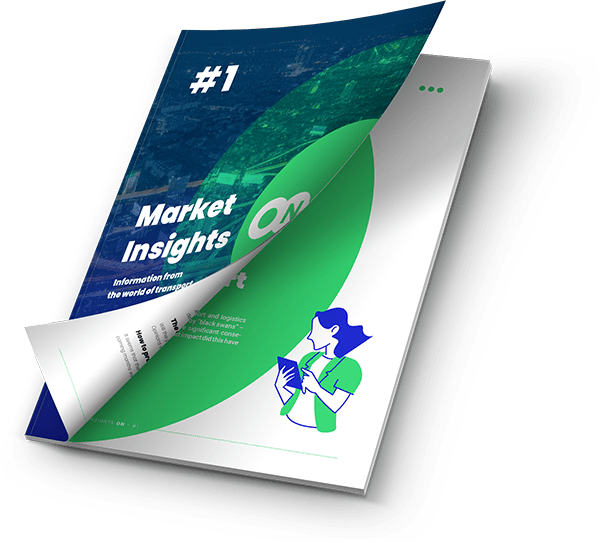 How has the transport market been changing in recent years?
Will the mobility package, the driver deficit and fuel prices cause rapid changes in freight rates?
Where to look for capacity? Is it really the end of the contract era?
How to predict the unpredictable - is it going to get better? Read the comments of our experts.
Many challenges in one material: data from recent months, trends, forecasts, expert comments. Download now!
Fill out the form
and download the report
By wishing to download the free e-book material "Market Insights ON #1", I agree to the processing of my personal data indicated in this form by Trans.eu Group S.A. (the "Controller"), I state that I am interested in receiving marketing content about the Controller's current products and offers and I agree for commercial information to be sent to the contact details provided by me via electronic communication means. You can withdraw your consent at any time. We use various electronic communication channels: email, phone, SMS/MMS, push. Any withdrawal of consent does not affect the lawfulness of the marketing information sent before the withdrawal.
GDPR information obligation
The Controller of the personal data is Trans.eu Group S.A., ul. Racławicka 2-4, 53-146 Wrocław (hereinafter referred to as the "Controller"). The data indicated in this form will be processed in order to send the "Market Insights ON #1" educational materials as well as the requested information about the Controller's products and offers, and if consent is given, personal data will be processed in order to direct marketing content in electronic communication channels. Provision of the personal data is voluntary but necessary in order for the user to receive the materials. The legal basis, purpose, period of processing of the personal data, the data subject's rights, as well as other important information regarding the rules of personal data processing are detailed in the Privacy Policy; contact email: iod@trans.eu.
Information about the controller